In
Dirty Wars
, Jeremy Scahill takes us inside America's new covert wars.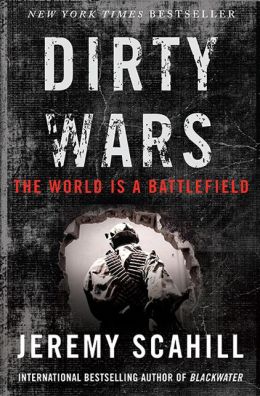 Jack Goldsmith, former Bush administration lawyer,asserted that "perhaps the most remarkable surprise of his presidency" was that "Obama continued almost all of his predecessor's counterterrorism policies".
Obama and his team created a system "where people are being killed, you don't know what the evidence is, and you have no way to redress the situation" said former CIA case officer Phil Giraldi. "It's not that there are not terrorists out there, and every once in a while one is going to have to be killed for one good reason or another, but I want to see the good reason. I don't want someone in the White House telling me, 'You'll have to trust me.' We've had too much of that."
On September 30, 2011, Anwar Awlaki and Samir Khan, both American citizens, were assassinated by drone strike in northern Yemen. On October 14, 2011, Abdulrahman Awlaki, also an American citizen and 16 years old, was assassinated by drone strike in southern Yemen. No evidence or reasons for these killings of American citizens were ever given. They were never indicted or charged with any crime.